Marin Land Group is a small family business based in California that invests in undeveloped vacant land. We purchase land throughout the United States and help landowners easily sell their properties at a fair price, without hidden fees or agent commissions.
Unlike houses, vacant land is difficult to value and therefore, takes a long time to sell. We are experienced, professional and the easiest land buyer you will ever deal with! We can usually complete a transaction within 30 days. We will also pay 100% of all closing costs associated with the sale, so what we offer is what you get.
We are not realtors. We are not a large corporate investor. We will never cheat, lie, or mislead you. If you have any questions, please feel free to contact us.
We believe in 100% transparency and will be happy to answer any questions, whether you ultimately decide to sell to us or not.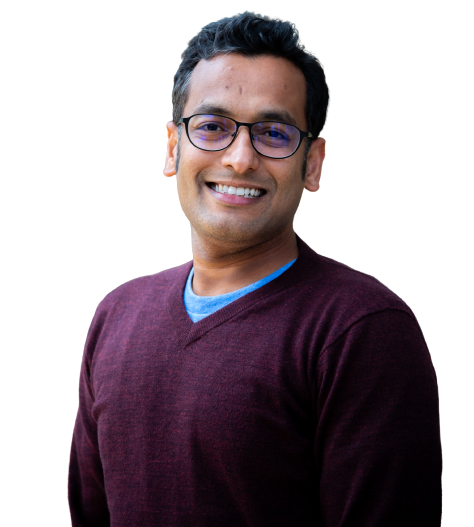 Marin Land Group was founded by Kushal Chakrabarty in 2018 to pursue his love for entrepreneurship and real estate.
Kushal has spent his career in both marketing and finance roles in corporate America. Born and raised in India, Kushal came to the US on a full scholarship to pursue his graduate studies. He is passionate about real estate, personal finance, travel, and everything related to tennis! He lives with his wife and kids near San Francisco.
If you have received an offer letter or message from us, then we are interested in purchasing your vacant land! Our goal is to keep the selling process efficient and hassle-free for both of us. Below are the main steps to close the transaction. The whole process usually takes between 30-45 days.
Establishing an official offer
If you have already received a Purchase & Sale agreement with an offer for your property, please sign and send it back to us. If not, we will send one to you. This sets the ball rolling.
We will start our due diligence process by contacting the County, checking for liens or back taxes, if any. We also check for good road access, local market conditions, utilities, zoning, etc. to ensure that our offer is fair to both parties. 
Once we have established and mutually agreed to an offer, we will open escrow with a local title company/attorney. This is necessary so that the transaction and funds transfer can proceed securely with an independent third-party. We pay all title/closing fees.
Close of Escrow/Funds Disbursement
The title company/attorney completes a full title search and will directly communicate with both parties to establish a closing date. They will also record the sale with the County and disburse the funds directly to you.
We'd love to hear from you