Marin Land Group is a small family business based in California that invests in undeveloped vacant land. We purchase land throughout the United States and help landowners easily sell their properties at a fair price, without hidden fees or agent commissions.
Unlike houses, vacant land is difficult to value and therefore, takes a long time to sell. We are experienced, professional and the easiest land buyer you will ever deal with! We can usually complete a transaction within 30 days. We will also pay 100% of all closing costs associated with the sale, so what we offer is what you get.
We are not realtors. We are not a large corporate investor. We will never cheat, lie, or mislead you. If you have any questions, please feel free to contact us.
We believe in 100% transparency and will be happy to answer any questions, whether you ultimately decide to sell to us or not.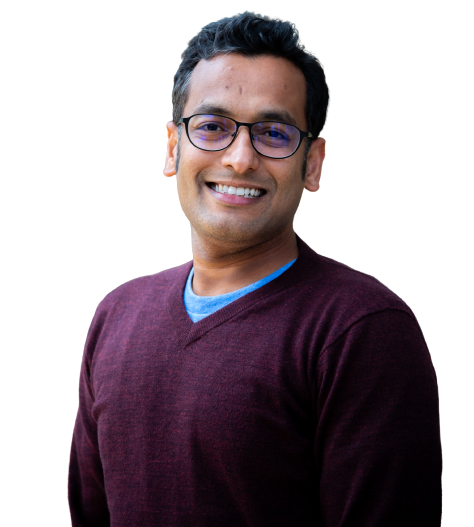 Marin Land Group was founded by Kushal Chakrabarty in 2018 to pursue his love for entrepreneurship and real estate.
Kushal has spent his career in both marketing and finance roles in corporate America. Born and raised in India, Kushal came to the US on a full scholarship to pursue his graduate studies. He is passionate about real estate, personal finance, travel, and everything related to tennis! He lives with his wife and kids near San Francisco.
If you have received an offer letter or message from us, then we are interested in purchasing your vacant land! Our goal is to keep the selling process efficient and hassle-free for both of us. Below are the main steps to close the transaction. The whole process usually takes between 6-8 weeks.
Establishing an official offer
If you have already received a Purchase & Sale agreement with an offer for your property, please sign and send it back to us. If not, we will send one to you. This sets the ball rolling.
We will start our due diligence process by contacting the County, checking for liens or back taxes, if any. We also check for good road access, local market conditions, utilities, zoning, etc. to ensure that our offer is fair to both parties. 
Once we have established and mutually agreed to an offer, we will open escrow with a local title company/attorney. This is necessary so that the transaction and funds transfer can proceed securely with an independent third-party. We pay all title/closing fees.
Close of Escrow/Funds Disbursement
The title company/attorney completes a full title search and will directly communicate with both parties to establish a closing date. They will also record the sale with the County and disburse the funds directly to you.
Sell Your Land Without Any Worries – Fast, Easy, And No Fees With Our Expert Team!
Selling Made Secure: Our "Seller-Protection" Guarantees Have Got You Covered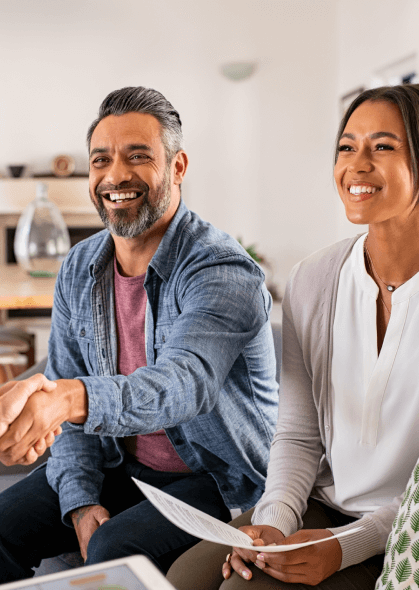 Frequently Asked Questions
I receive offers for my property all the time, why should I choose Marin Land Group?
Great question! At Marin Land Group, we pride ourselves in offering fair prices, and a transparent, seamless experience with our team. We will walk you through the entire process of selling your land and want to make sure you feel comfortable working with us.
Are There Any Fees I Have To Pay When Selling My Property?
Nope! We pay for closing (this includes escrow fees, due diligence, cleaning up property, etc.). We want the closing process to be as easy & painless as possible.
My Property Has Back Taxes. Is Marin Land Group Still Interested?
Absolutely! Many of the properties we purchase have back tax issues. We send all property information to a title agency who in turn does the research on things like back taxes. As long as the back taxes are within reason Marin Land Group will pay the back taxes at the time of title transfer. Remember, we take care of ALL fees associated with the purchase of your property.
How Quickly Can You Make Me An Offer?
It truly depends on how busy our team is at the time We try to have an offer back within a few days. We really prefer to have a team member communicate with the county planning & zoning and the local utilities company to confirm due diligence information. Most of the time, we send a team member out to walk the property as well.
Why Is The Offer Not As Much As I Expected?
We assess all properties based on individual attributes and overall market conditions. Some properties have issues that need to be corrected, and we ensure these issues are fixed for you prior to closing. Also, we look at the fair market value for the property and what it might take to make the property usable, such as clearing trees or creating access. This can impact what the property value is, versus other properties in the area that may already be cleared, easily accessible and ready to build on. Additionally, supply and demand in certain areas can affect property pricing.
As property investors and buyers, we do all of the hard work for you: due diligence, fixing any issues to ensure it can be used, and liaising with all title companies and attorneys to have any issues fixed. We approach this with the mindset that everyone wins: you, the end-user of the land, and us, the investor.
What Will You Do With My Property Once You Buy It?
It depends! We have a unique skillset. We are able to improve properties by getting them rezoned or approved with the county (entitled) for a development project. We might bring utilities such as water and sewer to the lot. Typically, we sell the improved property to developers who are looking to build in a new area. We help scope out an area and buy up a lot of properties to turn over. We also have great relationships with builders and contractors and sell to them. If all else fails, we go to market with the property after we send out a photographer, drone videographer and do further evaluation on the property to understand exactly what is possible.
What Are The Benefits Of Submitting My Property Information On This Website?
When you submit your property on our site, it goes directly to our team to start the beginning of our due diligence process. It's the fastest way to get a response from us!
How Do I Get Paid For My Property?
We will work with a title company to handle all fees and transfer of money via escrow. We want this to be safe and easy for both of us.
YES! I Am Ready To Sell My Vacant Land Without Fees Or Worries
You're just one step away from being our next happy land seller. Our no-obligation cash offer will give you all the data and information so you can make a fully informed decision:
We'd love to hear from you